The term 'pop', and 'pop music' are thrown around a lot when trying to define musical styles.
But the reality is that pop is a genre that must be defined, as it is a critical aspect of the musical world, and it is a genre that keeps driving the industry forward.
Pop music is more significant than most people realise.
In fact, it is probably the most important genre in music!
Pop keeps the industry as a whole going, and inspires constant innovation.
Pop makes room for every other genre and keeps music interesting.
Let's delve a little deeper into this music industry phenomenon, as we figure out…exactly what is pop music?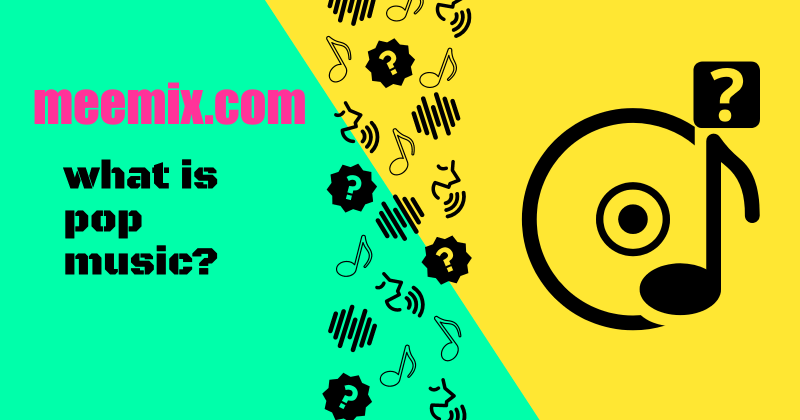 What is Pop Music?
Many definitions of pop music will tell you that this is a defined genre separate from the world of popular music.
However, the reality is that by definition pop music is not separate from popular music, these terms are interchangeable, and the definition of pop itself is constantly changing.
TL;DR Summary:
Pop music is the popular music of the time, further refined for radio play and chart success. Every generation, country, and musical era has a different definition of pop music. Pop is the most important genre in music, as it makes space in the mainstream for new artists and musical trends that drive music ever forward.
In it's broadest definition, pop music refers to the popular music of the time, and every musical generation has its own definition of pop.
In a more narrow definition, pop music refers to the popular music of the time, that has been produced with chart success and maximum radio play in mind.
This means that the term 'pop' is much more of a concept than a defined genre.
What Defines Pop Music?
Pop does refer to the most popular music of the age.
This means that pop has included genres including rock, hip-hop, soul, R&B, blues, motown, disco, and even skiffle.
The music that falls into the category of pop is always defined by its own genre sub-set.
And it can be region specific.
Pop music in one country may be different from pop music in another country.
Pop is an ever-changing musical phenomenon that encompasses all styles of music and is used to define the music of the age rather than a specific sound or musical style.
Anyone who defines pop music as a specific style is referring to the music that was the most popular during their favourite era of music.
Pop is all things to all people and all generations.
What is the Difference Between Pop and Popular Music?
It gets pretty tricky when people ask this precise question.
Are they different things, or are they the same?
Popular music is a term that captures any genre of music that is popular with a large segment of the population, at any given time and place.
Pop music then emerges from that very same popular music genre, as it becomes subject to a style of production that will maximise it's chances of commercial success.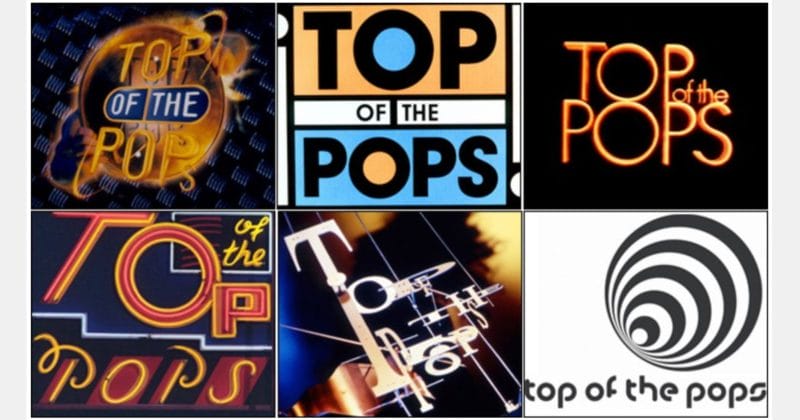 You will usually find that when a piece of music is produced to be more 'pop' like, it will follow a fairly prescriptive structure that will work well for radio play.
Pop music is music that arises from the further development of the popular music of the time.
Let's see if I can do a better job of explaining this with an example.
Back in the late '90s and early '00s it's fair to say that house music was 'popular'.
But it was rarely what you would describe as 'pop'.
The track below is 'Calabria' by Rune, a house track released in it's original state back in 2003.
You"l notice that it has no vocals, and runs for more than eight minutes. basically made for DJs to play in dance music clubs, not commercial nightclubs.
But then, three years later, it had the living daylights produced out of it, to make it more commercial, more playable on the radio, and on MTV.
For three years this track existed as a house tune, known only by DJs and regular visitors to house music bars and clubs.
But then as house music became more widely 'popular', it was completely re-engineered and it became what could be described at the time, as 'pop'.
This re-worked abomination (in my personal opinion, of course) reached number four in the UK Singles Chart.
Pop Music Characteristics
Underlying genre aside, there are a number of pretty common characteristics that point towards a track being able to be described as pop.
Very broadly, they tend to be composed, structured and produced with the objective of appealing to the widest possible audience.
This usually entails having a strong vocal element, a catchy and memorable chorus, a consistent rhythm, and being in the region of three minutes long…give or take thirty seconds or so.
Here is some science to add to the mix…
Musicologist Dr. Alison Pawley and psychologist Dr. Daniel Mullensiefen out at the University of London, studied the psychology of pop music and identified a few key elements that make a song grab the listeners attention:
Longer and detailed musical phrases: The breath a vocalist takes as they sing a line is crucial to creating a sing-along-able tune. The longer a vocal in one breath, the more likely we are to sing along.
A Higher number of pitches in the chorus hoo:. The more sounds there are, the more infectious a song becomes. Combining longer musical phrases and a hook over three different pitches was found to be key to sing-along success.
Male vocalists: Singing along to a song may be a subconscious war cry, tapping into an inherent tribal part of our consciousness. Psychologically we look to men to lead us into battle, so it could be in our intuitive nature to follow male-fronted songs.
Higher male voices with noticeable vocal effort: This indicates high energy and purpose, particularly when combined with a smaller vocal range (Freddie Mercury of Queen and Jon Bon Jovi).
I mean, if that's what the science says then who am I to argue, but personally, I've always preferred a female vocal.
And I'm not alone, given the massive success of Britney, Beyonce, Rihanna, Tay Tay, Madonna, Whitney…I could go on and on.
Examples of Pop Music
Here are 25 examples of pop music hits over the last few decades.
The list isn't in any particular order of either personal preference, chart success, or anything else.
It's just meant to show how completely diverse the music that can be considered as pop music is.
'Toxic' by Britney Spears (2004)
'Crazy in Love' by Beyoncé Featuring Jay-Z (2003)
'Superstition' by Stevie Wonder (1972)
'I Feel Love' by Donna Summer (1977)
'Antmusic' by Adam and the Ants (1980)
'When Doves Cry' by Prince and the Revolution (1984)
'Rock Around the Clock' by Bill Haley and His Comets (1954)
'Can't Get You Out of My Head' by Kylie Minogue (2001)
'Crazy' by Gnarls Barkley (2006)
'Respect' by Aretha Franklin (1967)
'Rehab' by Amy Winehouse (2007)
'Take on Me' by A-Ha (1984)
'You've Lost That Lovin' Feelin' by The Righteous Brothers (1964)
'Smells Like Teen Spirit' by Nirvana (1991)
'Hey Ya!' by OutKast (2003)
'Heartbreak Hotel' by Elvis Presley (1956)
'Another Brick in the Wall' by Pink Floyd (1979)
'Shake It Off' by Taylor Swift (2014)
'Billie Jean' by Michael Jackson (1983)
'Bohemian Rhapsody' by Queen (1975)
'Blue Monday' by New Order (1983)
'Dancing Queen' by ABBA (1976)
'(I Can't Get No) Satisfaction' by Rolling Stones (1965)
'Uptown Funk' by Mark Ronson and Bruno Mars (2014)
'I Walk the Line' by Johnny Cash (1956)
Why is Pop Music So Important?
There is a little bit of industry snobbery surrounding pop music.
It is rarely spoken about as an important musical genre by music professionals.
Because it is mainstream by design, so deliberately commercial, it is often looked down on.
But pop music does keep the industry progressing.
It always provides space for another genre to break through and to thrive.
Pop music provides easy access to all different underlying genres, and it attracts new blood into the industry.
Who Invented Pop Music?
No single person invented pop music.
Pop music simply evolved.
It's feasible to consider Bing Crosby and Frank Sinatra, back in the '30s, '40s and '50s as the first pop singers.
But it's equally feasible to think that pop music really evolved into what we know now, in the mid '50s…
…due to the radio play, TV time and mass record production of artists such as Elvis Presley, The Beatles, The Rolling Stones, amongst many others.
Pop Music Artists – 10 of the Most Successful
#1. Michael Jackson
Dubbed the 'King of Pop', Michael Jackson is one of the best-selling music artists of all time, with estimated worldwide sales of over 400 million records.
With a music career that spanned four-decades his contribution to music and dance made him a pop icon.
He influenced music and dance artists across a diverse range of genres with outstanding stage performances, music video production, as well as popularising some difficult dance moves such as the moonwalk…
#2 Elvis Presley
The 'King of Rock and Roll', Elvis is not only a pop legend but also one of the most significant cultural figures of the 20th century.
Selling something like 500 million records worldwide, Elvis is a slam-dunk as one of musics all-time most successful artists.
His high-energy and sexually provocative performance style made Elvis a unique package when he first broke through.
With a mix of musical influences that transcended genre, as well as race, during a time of transformation and delicate race relations, Elvis offered a beacon of hope for a more tolerant future.
#3. The Rolling Stones
Six decades of making music and delivering live performances.
That is some going.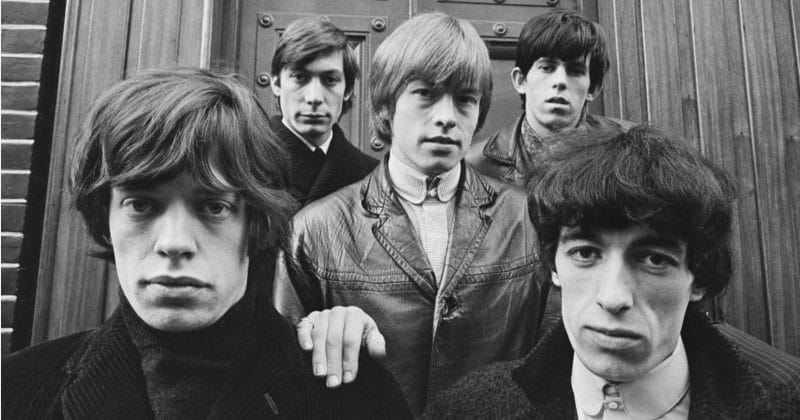 The Rolling Stones made record sales of roughly 200 million worldwide, making them easily one of the best-selling music artists of all time.
Not only that but the reach of their live performances, over a quite remarkable life-span, means thay are one of the worlds most recognisable artists.
#4. Madonna
The 'Queen of Pop'!
Madonna is the best-selling female recording artist of all time, with worldwide record sales topping 300 million.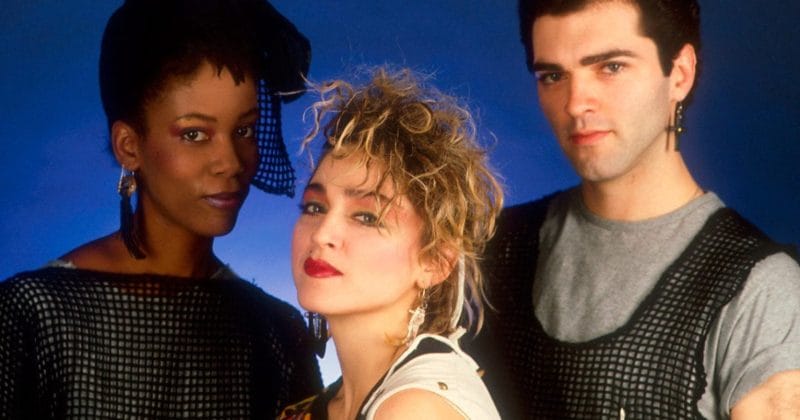 Madonna is also named as the most successful female artist in the U.S. Billboard Chart Hot 100.
And Guinness World Records says she is the "Best-selling female recording artist of all time".
Madonna's versatility, continual reinvention, and willingness to adopt different styles of music production meant she has remained relevant across generations.
#5. Beyoncé
Beyoncé is a songwriter, singer, dancer, and actress.
Her vocal range and ability is incredible, as is her songwriting.
Beyoncé has massive cross-over appeal, and this has led her to becoming one of the world's best-selling recording artists, with more than 200 million records sold worldwide
#6. Taylor Swift
Tay Tay, as her fans (of which I am one) sometimes like to call her, moved with her family to Nashville at the age of just fourteen, to become a country artist.
Her 2006 eponymously titled debut album made her the first female country singer to release a U.S. platinum album.
Selling more than 200 million records across the globe, Tay Tay is one of the best-selling musicians in history.
Talented, compassionate, intelligent, authentic (I mean actually authentic), and always prepared to stand up for herself and what she believes in…
…she may well go on to become the most influential person of pop…ever.
#7. Adele
Adele has awards, accolades, and gongs enough to last several life-times.
And that's because she consistently knocks out top singles and amazing albums that sell all across the globe.
A powerful, melodic voice, combined with the ability to write great songs that people connect with…
…it's the perfect recipe for success, and a very rare thing indeed.
#8. ABBA
ABBA are Sweden's gift to the world of pop music.
With record sales somewhere in the region of 300 million and counting, their enduring success has been remarkable.
#9. Frank Sinatra
In an era when people had far less disposable income, to rack up an estimated 150 million of record sales is nothing short of astounding.
Frank Sinatra was one of the most popular entertainers of the '40s, '50s, and '60s.
Still selling and still inspiring today.
#10. Prince
Singer, songwriter, dancer, producer, multi-instrumentalist…
…Prince was a true music legend.
One of his albums, dubbed the 'Black Album' (albeit one he never really wanted to release), is now one of the most valuable vinyl records ever…if you can get your hands on an original pressing that is!
Prince's music spanned many genres, and was so unique that it spawned it's own name, 'The Minneapolis Sound'.
Global Pop Music Record Sales
As at the time of writing…
…here are the top-selling pop artists based on total record sales, including singles, albums and digital downloads:
| Rank | Artist | Estimated Sales |
| --- | --- | --- |
| 1 | The Beatles | Over 600 million |
| 2 | Madonna | Over 300 million |
| 3 | Elton John | Over 300 million |
| 4 | Michael Jackson | Over 350 million |
| 5 | Rihanna | Over 250 million |
Pop Music Around the World
Pop music has always been a reflection of cultural melding.
What started as a mostly Western genre has absorbed sounds, instruments, and styles from all over the globe.
Today, pop music is a great example of the interconnectedness of the modern world.
The genre's adaptability and universal appeal have allowed it to bridge cultural, regional, and linguistic divides, giving birth to diverse subgenres and styles.
For instance, K-pop (Korean Pop) has witnessed a meteoric rise in popularity over the past two decades.
Groups like BTS and BLACKPINK have achieved unprecedented global success, performing to sold-out arenas not just in Asia but also in Europe, North America, and beyond.
Their music, while rooted in Korean culture, often incorporates elements of Western pop, R&B, and hip-hop, demonstrating a global fusion of sounds.
Latin pop has also surged onto the international stage. Artists like Shakira, Bad Bunny, and Luis Fonsi have introduced elements of reggaeton, salsa, and other Latin genres to mainstream audiences worldwide.
The 2017 hit "Despacito" by Luis Fonsi and Daddy Yankee is a prime example of Latin pop's global appeal, garnering billions of views on platforms like YouTube.
Additionally, Afrobeats, a genre originating from West Africa, especially Nigeria, has gained international traction.
Artists like Burna Boy, Wizkid, and Yemi Alade infuse their tracks with African rhythms and melodies, and their sounds have resonated with audiences globally.
To illustrate this diversity, here's a simple and non-exhaustive table showcasing the global spread of pop music:
| Region | Subgenre | Notable Artists |
| --- | --- | --- |
| South Korea | K-pop | BTS, BLACKPINK |
| Latin America | Latin Pop | Shakira, Bad Bunny |
| West Africa | Afrobeats | Burna Boy, Wizkid |
| India | Bollywood | Arijit Singh, Lata Mangeshkar |
| Middle East | Arabic Pop | Nancy Ajram, Amr Diab |
Pop music's adaptability has also been evident in its ability to cater to different demographics.
Whether it's the youthful exuberance found in boy bands like One Direction or the mature themes explored by artists like Adele, pop music finds resonance across age groups, languages, and borders.
Wrapping it Up!
People will argue forever over whether or not 'pop' music is the same as 'popular' music.
At its most basic level, the term 'pop' music is simply a direct abbreviation of the term 'popular' music.
So that's the argument done and dusted!